SOLEMIO Milano Wood Frame Sunglasses Occhiali da sole
Product Details:
Brand Name:  SOLE MIO
Gender: MEN, WOMEN
Lenses Optical:  Polarized
Lenses Optical:  Gradient
Lenses Optical:  UV400
Lenses Material:  TAC
Feature 1:  Handmade
Features 2:  100% Polarized & Uv400
Lens width:  49mm
Lens Height:  46mm
Style:  Semi-Rimless
Style:  Retro Fashion
Frame Material:  Wooden
Item Type:  Eyewear
Product Information: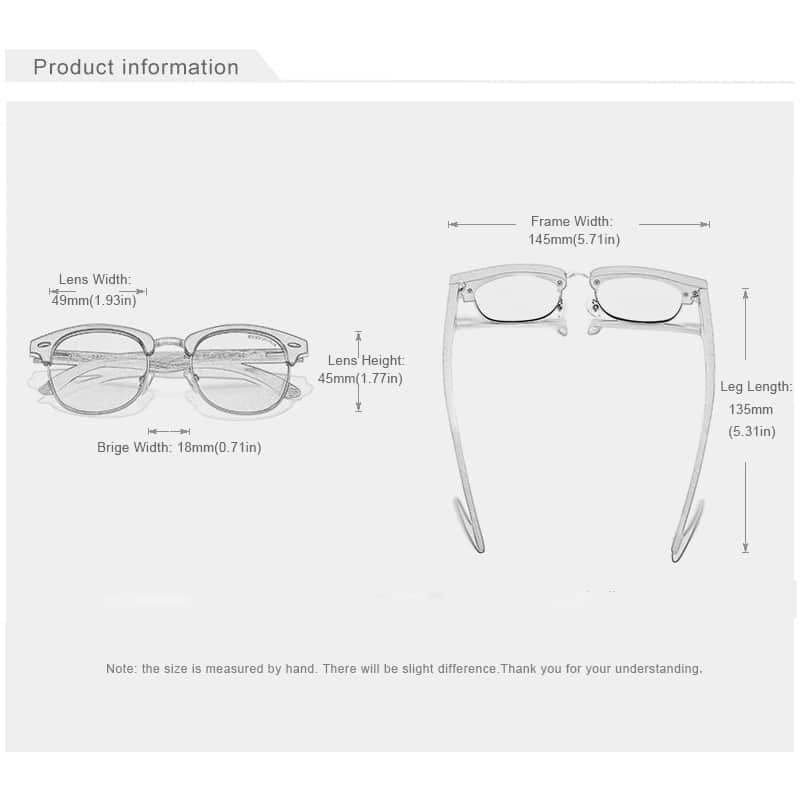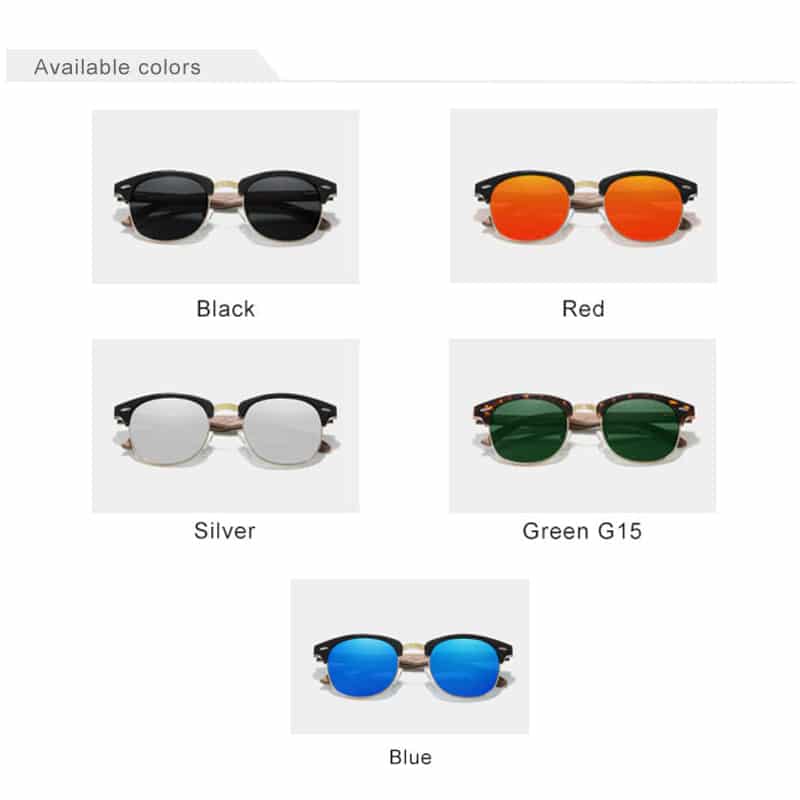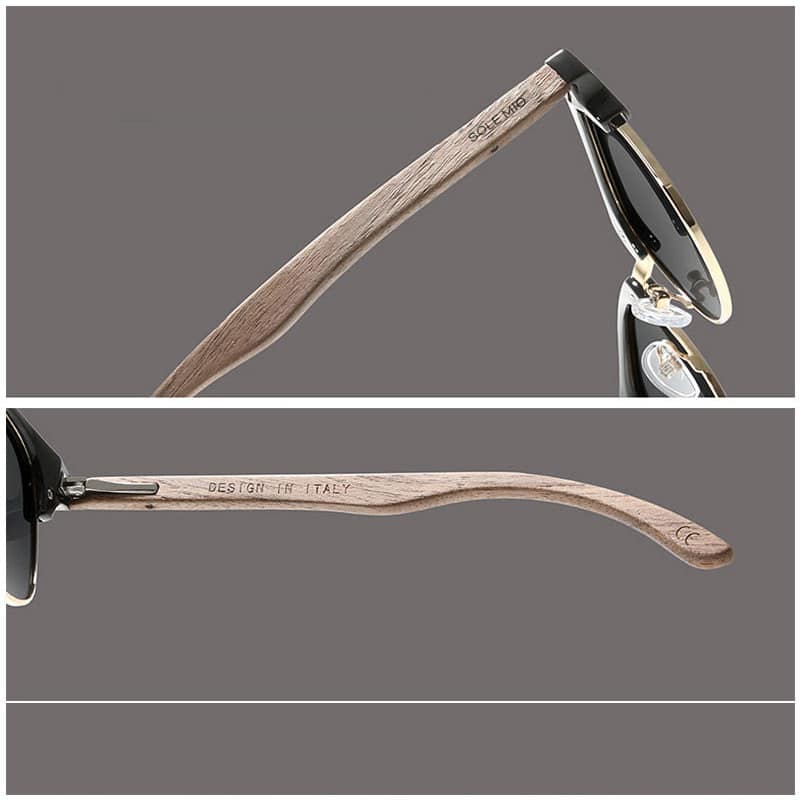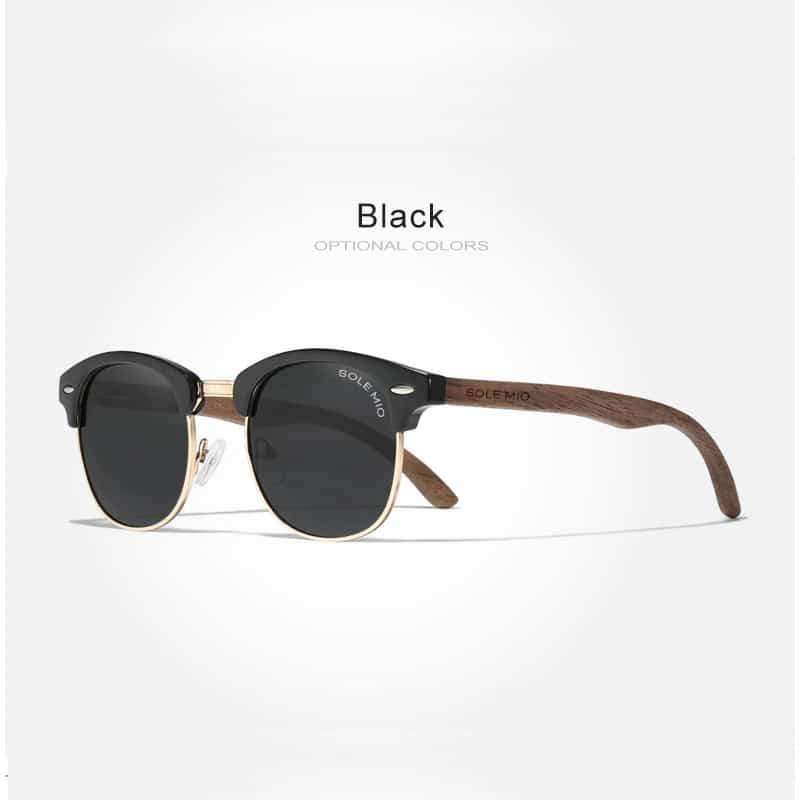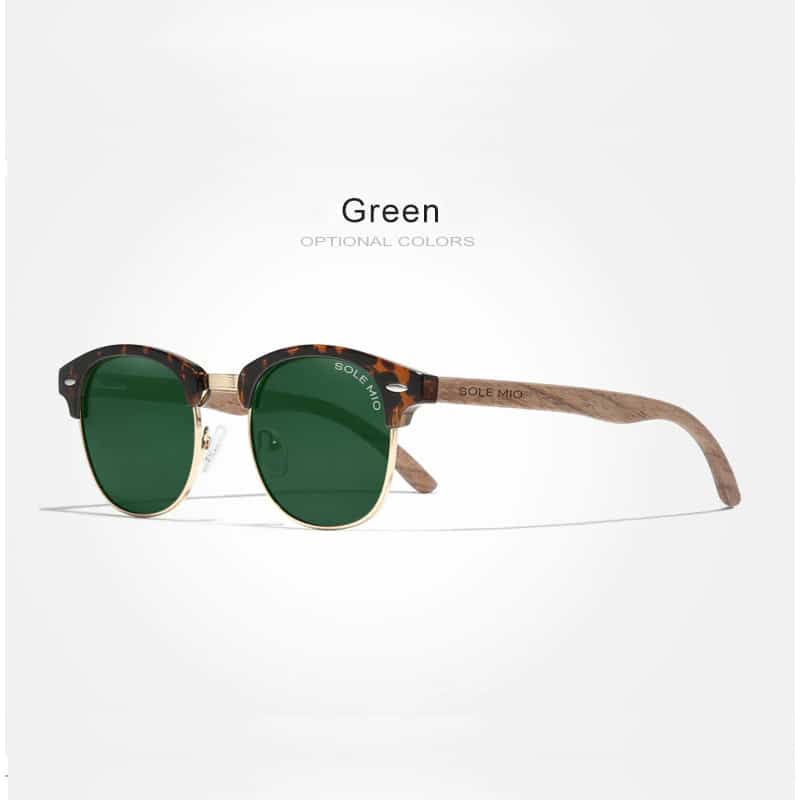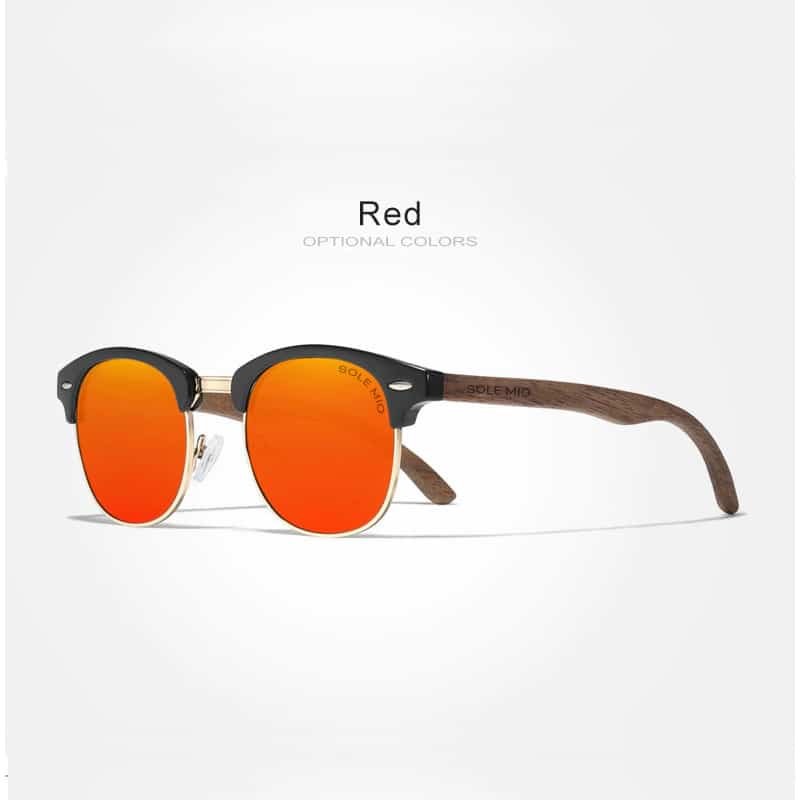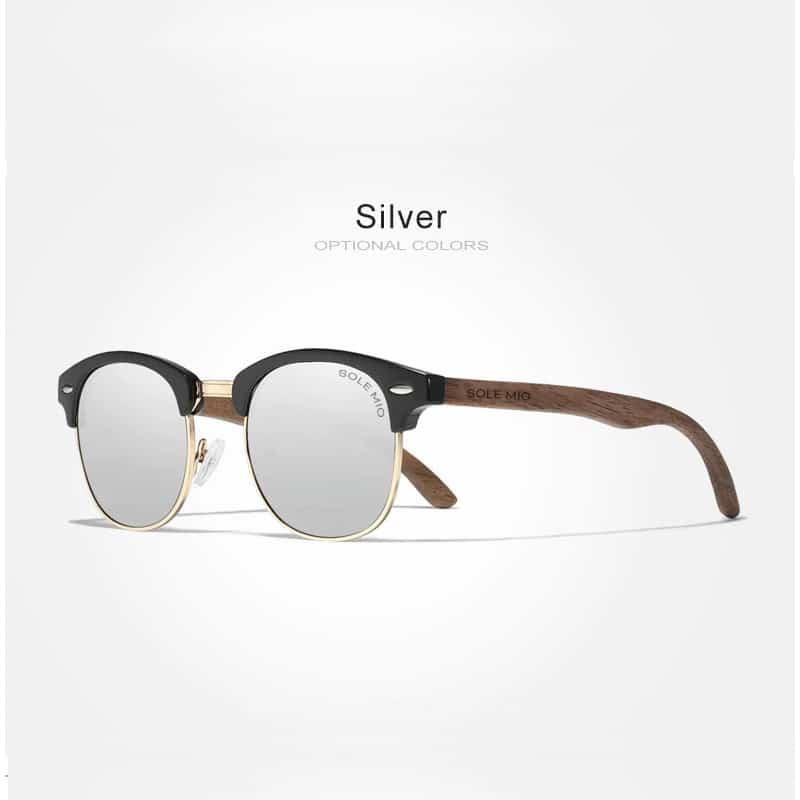 SOLEMIO Milano Wood Frame Sunglasses
Wood frame sunglasses is a line of high-quality and stylish eyewear that is inspired by the traditions and the heritage of Italy. The products are made using only the finest materials, handcrafted with meticulous attention to detail in small batches for superior quality.
Our wooden sunglasses are handcrafted from premium quality rosewood and bamboo – two of the world's most sustainable materials. The lenses offer 100% UV protection.
These sunglasses are perfect for people who enjoy a comfortable fit with an edge. Wooden sunglasses are perfect for the adventurous person that wants to protect their eyes while creating a unique style.
Wooden sunglasses are a patent-pending wire-framed sunglass that will have you step out of your comfort zone with style. With its unique design, Wood frame sunglasses changes the way you see things and will turn heads wherever you go.
Modern Way to Rock a Classic.
Take a look at the wooden sunglasses and you'll know why it's the right choice for you. It is made of top-quality materials that offer both comfort and style. With wood frame sunglasses, you will be able to see clearly while looking stylish, so say goodbye to those plastic frames.
They're strong, dependable, and built to last. Wooden frame sunglasses with UV400 protection that are meant to be worn during outdoor activities like sports or outdoor work.
SOLE MIO sells affordable, high-quality sunglasses. Their goal is to help you own a pair of trendy frames without having to pay excessive amounts for them. To experience the life of luxury within their product at an affordable price, their massive selection of designer and non-designer brands ensures that every person who has fashion as a priority can own a pair regardless of their budget.
Our frames are designed for an optimal fit, ensuring all-day comfort, and come in a variety of eye-catching colors to suit every style. We use only premium materials for our frames and lenses to ensure that you get the best product at an affordable price.
| | |
| --- | --- |
| Brand Name: | SOLE MIO |
| Gender: | MEN, WOMEN |
| Color | Milano Black, Milano Blue, Milano Green, Milano Red, Milano Silver |
| Lenses Optical: | UV400 |
| Lenses Material: | TAC |
| Feature 1: | Handmade |
| Features 2: | 100% Polarized & Uv400 |
| Lens Width: | 49MM |
| Lens Height: | 46MM |
| Style: | Retro Fashion |
| Frame Material: | Wooden |
| Item Type: | Eyewear |